WELCOME TO
RETTIG AUTO BODY
Car Repair Services
ALL OVER PAINT JOBS
PAINTLESS DENT REPAIR
HEADLIGHT REPAIR
HEADLIGHT RECONDITIONING
WINDSHIELD REPAIR
SMALL TO LARGE COLLISION REPAIR
TOWING
AND MORE…
The Repair Process
Step 1: Estimate
          Your vehicle is inspected and data is compiled to determine an initial cost of repairs based on visible damage before disassembly.


Step 2: Insurance Approval
          We communicate with your insurance company to negotiate price and procedures.


Step 3: Disassembly
          Disassembly allows us a closer look at any possible hidden damage. If necessary, we will contact your insurance company regarding any additional costs for these inner structure repairs.


Step 4: Parts Order
          We place an order for all structural parts, including special ordered parts.


Step 5: Structure Repair
          We use a sophisticated, computer-based measuring system to return your vehicle's frame back to its original factory specification.


Step 6: Body Repair
          During body repair, exterior panels and metal finishing is installed and aligned as needed.


Step 7: Paint
          We begin with a meticulous paint preparation phase to ensure good adhesion for the final top color and clear coats.


Step 8: Reassembly
          All final moldings and details pieces are fitted back on to your vehicle. We also perform a check on your vehicle's systems.


Step 9: Detailing
          We road test your vehicle and detail it to ensure that it's returned to you in pre-accident condition.


Step 10: Compete!
          You drive away in a restored vehicle with a smile on your face.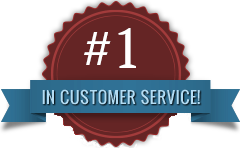 Serving Mobile and the Gulf Coast since 1980!