WELCOME TO
RETTIG AUTO BODY
          Our goal at Rettig Auto Body is to see every one of our customers drive off in their repaired vehicle with a smile on their face. Our team of highly trained professionals has been committed to superior repair work and dedicated customer service in the Mobile and Baldwin County area since 1980. Over the years, we've built our reputation on prioritizing customer satisfaction through quality jobs. You can count on us to work extremely hard to deliver the results we know you expect.
          We understand that your car or truck is not just a purchase, it's a major investment. Our technicians command the skill and experience to help restore your damaged vehicle. Not only are we second to none in terms of performance, but we are also a seasoned, established team. Our Head Body Man, Painter and Owner have been in business together since the inception of the Rettig Auto Body decades ago. We all share the same vision for excellence and service. With a repair rate of approximately 1,000 cars and trucks a year per facility and a customer satisfaction rate of 98%- it is readily evident that satisfied customers are of the utmost importance to us. Rettig Auto Care will take time with your Car or Truck repair and bring it back to its original condition. If you need your car or truck painted, we offer a full auto body painting. Rettig Auto Body offers paintless dent repair.
          Rettig Auto Body has a solid reputation in Mobile and Daphne, Alabama on repairing vehicles back to their original condition. Having a wreck can be stressful, but Rettig Auto Body can take a lot of that stress away. Collision repair is one of our specialties. Our highly trained technicians take pride in their work.
          Rettig Auto Body offers top notch accident auto body repair and bumper repair in Daphne and Mobile, AL. Regardless of what insurance is responsible for your auto repairs, when you choose Rettig as your repair facility, you've chosen the best! You're not just "another repair" to us, you're a valued customer. We want to thank you for considering us the next time you need a car repair facility.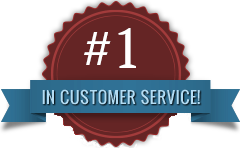 Serving Mobile and the Gulf Coast since 1980!