WELCOME TO
RETTIG AUTO BODY
          Rettig Auto Body, located at 1408 Montlimar Drive in Mobile between Airport Boulevard and Cottage Hill Road, has been servicing the Mobile and Gulf Coast area since 1980. We are pleased to announce the recent launch of our second location at 29811 Fredrick Boulevard in Daphne, Alabama just off the Malbis Exit across from the new car dealerships. Come see us at either location for meticulous work and dedicated customer service.
How am I going to get around?
          Just call your insurance company and get a reservation number, we'll take it from there. Our office will arrange a rental car for your use, so that you will have a vehicle to drive home from the shop and to use during the interim of your repairs. (Note: This service requires rental coverage on your insurance policy.)
What if I don't have Car Rental Insurance?
          Rettig will be glad to help. We are able to set you up with a special discount on a car rental during your repair work.


How do I handle details with my insurance company?
          You don't have to! We work with your insurance company to minimize your hassle. Rettig is a direct repair shop for several major insurance companies, so we become the adjuster for your case and can help resolve the details. Even if we are not in a direct relationship with your particular insurance company, we will work closely with them to get your estimate completed and your repair costs covered by your policy.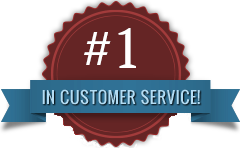 Serving Mobile and the Gulf Coast since 1980!